Today, I'm joining up with Amber, Neely, & Casey to bring you the ...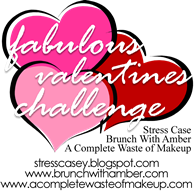 Today is all about the BEST DATE EVER!!!
PB and I haven't had the most traditional of relationships which means that we haven't really gone on a lot of "dates". And before PB, my love track record was pretty grim. So, this topic is super difficult for me. Bad dates? Oh, I have PLENTY of stories about those. But the best date ever? Well, as much as I have loved every moment spent with PB ... my best date ever would have to be with my ex [BH]. In our 7 month relationship (that's a LONG time for me), he did this one thing right. And then proceeded to remind me for the next 7 months how awesome it was .... But regardless of that point it was awesome. And I will forever be grateful that he cared enough to make me feel SUPER special. Ok, ok, I'll get to the story.
To understand why this was special, you need to know a little about me.
FACT #1:
My favorite holiday is my birthday. And yes, that's probably selfish. I love birthdays! Especially my own. I believe it is the best day of the year hands down.
FACT #2:
Until BH, I never seemed to be in a relationship ON my birthday. I always dated guys through their birthdays but never my own.
FACT #3:
If I did date a guy through my birthday, he would forget it was my birthday. Which is hard to do around me because I remind EVERYBODY for days on end ...
FACT #4:
I love milestone birthdays the most. I turned 13 in 2000 (the beginning of a new millennium) on Easter! I had a heck of a plan for my sweet 16 but ended up in the hospital for an appendectomy instead.
FACT #5:
I started dating BH the February before I turned 21 ...
I learned through the grapevine in early April that BH was planning a surprise party for my birthday. I didn't get my hopes up, but I didn't mind pitching in a few ideas ... While the night didn't turn out quite the way he planned, it was a fantastic evening. BH got together a great big group of my greatest friends and off we went to Olive Garden. BH was a baker so he brought in a cake. Our awesome waiter was a total flirt and SOOOO much fun! It was the perfect way to mark a milestone for a girl who doesn't drink.
After dinner, my bestie, my sister, BH, & I headed to WalMart because around here it's not an outing if you don't hit the WM. So there are TONS of silly photos from our Wal-Mart run .... here are a few.
Overall, it was one of the greatest nights EVER. And definitely the BEST date I've been on.
Thanks, BH!! Of course (on a birthday not date note), I hope big 2-5 will be even more awesome!!!