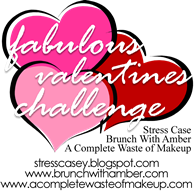 Valentine's Outfit Ideas!!
Since Valentines for me will be spent at work ...
And since my better half won't be here to celebrate.
All my outfit ideas are festive but work appropriate!
I love the colors in this one!


Is that a bracelet or a necklace?!? Either way I love it!




I love this dress and the cotton candy pink accents!



I think this one is my favorite! What an awesome color combination!



Now, if PB were home. I would definitely be rocking this. Isn't this the hottest "business attire" you've ever seen?!?!




Go join Amber, Neely & Casey to show off your outfit ideas!!